Selling a home can be a nerve-wracking process. It's your baby, after all. You have been there through all the growing pains, from painting the walls your favorite shade, to upgrading the bathrooms and putting your finishing touches on the window treatments.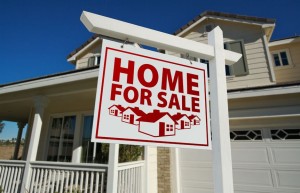 When you put your home on the market, however, you want your house to be home sweet home to someone else, which means making it shine for a broad base of prospective homebuyers. Here are three ways to make your home stand out in a crowd.
Keep it neutral
You may be understandably proud of your rare collection of cuckoo clocks, but this can be a serious distraction for those touring your home. At the same time, you don't want your home to be a blank slate. Studies reveal that houses show better when they are staged with furniture, as staging helps people imagine themselves living in a particular space. Your home is a reflection of your personality, which is completely normal, but personal tastes don't appeal to everyone. Keep decorations neutral, tasteful, and understated.
Keep it nice and tidy inside and out
Cleanliness goes a long way when it comes to making a home stand out. Before a showing, make sure your home is clean and organized by vacuuming carpets, picking up toys, and clearing any clutter. The same goes for the outside: cut the grass and clean up any landscaping beds before potential buyers stop by.
Showcase your home's best features
You don't need a pricey renovation or all new carpeting to get a great price for your home. If your budget is tight, focus on your home's unique features. Play up fabulous woodwork and crown molding, or remove heavy window treatments that hide a spectacular bay window. Your real estate agent can help you determine the best way to showcase your home's best features.
Barrett Raven
barrettraven@gmail.com
512.970.2648